Zira had 5 beautiful kittens. Be sure to check in regular as i will be uploading new pics every week, as they progress, Enjoy looking :-)
Massive reduction in prices to find their forever homes as soon as possible.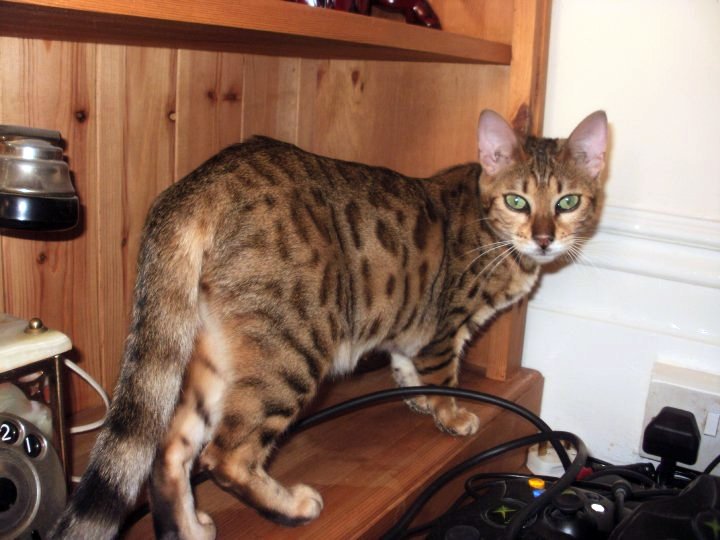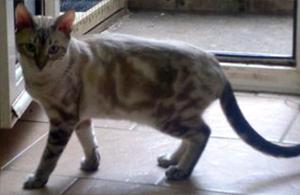 Zira's kittens were Born On - 28st May 2012 and are ready for their new homes - 27th August 2012

All prices are as pets, kittens can be available on the active register, contact us for prices. We will hold kittens for a non refundable deposit of £100.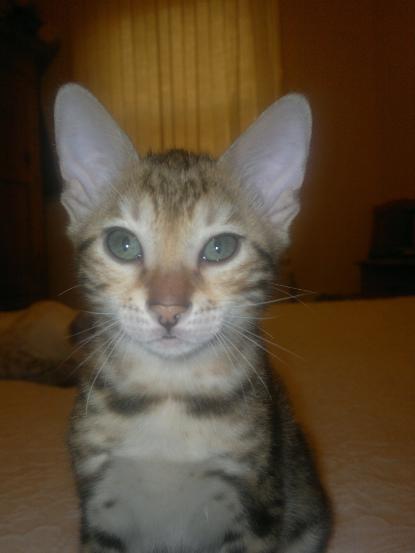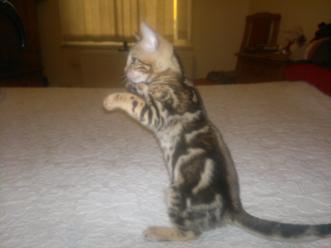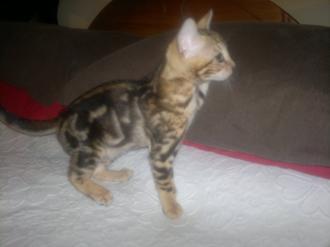 Girl 1 £285, Sold
This little girl is a Tri Coloured Marble, and is looking outstanding all ready, she has a short silky coat, when markings come through this early, its a good sign there going to be stunning.
if you like your marbles you will know it takes up to 2 years to reach there full potential, so dont miss out on this lovely girl.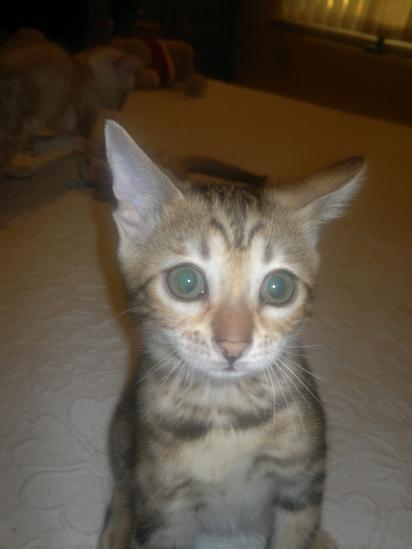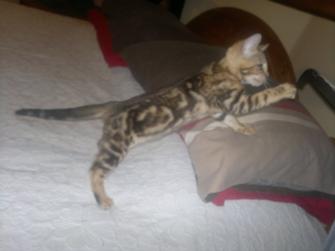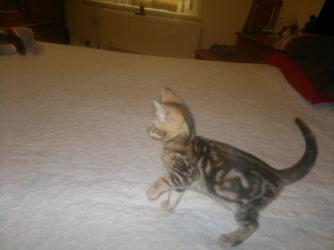 Girl 2, £285 Sold
This girl is also a Brown Tri Marble, but her markings are looking a little different and we think she's going to be very special so we are contemplating keeping her. We are still taking enquires though.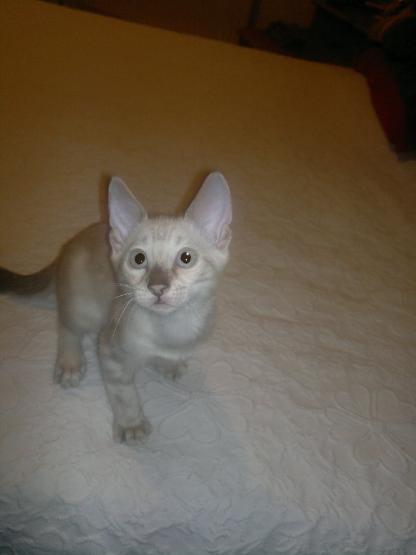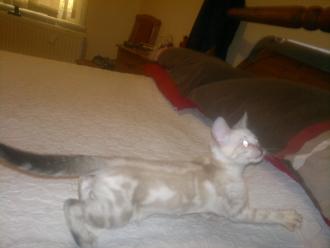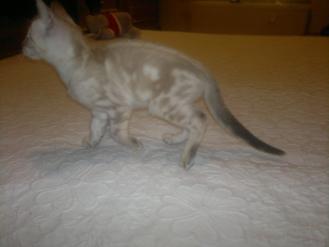 Boy 1 £500, Reserved
Snow Marble Linx boy. Boy 1 and 2 are very similar. These pictures just do not do them justice and need to be seen to apreciate how nice they realy are, I always struggle with taking pics of snows. These 2 boys have gorgeous blue eyes, and soft silky coats with great markings.
If you are after a snow get in quick as snows are always first to go.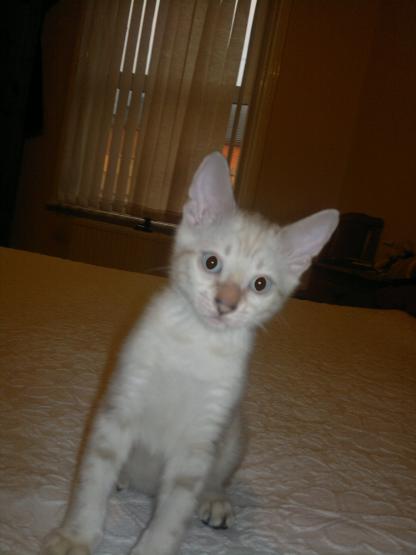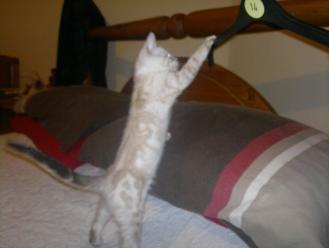 Boy 2 £385, Reserved
Snow Marble Linx, Boy 2 is very similar to boy 1, have a read on write up for boy 1.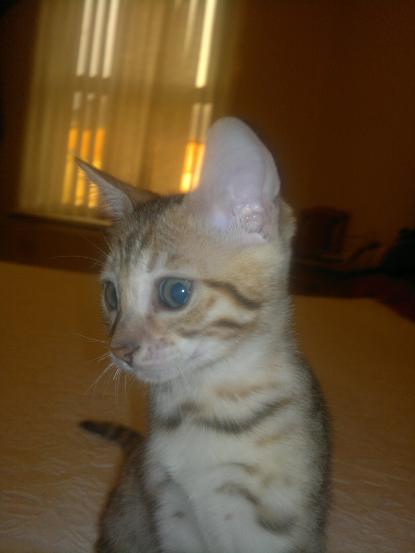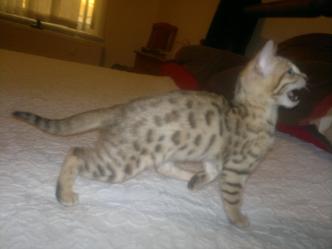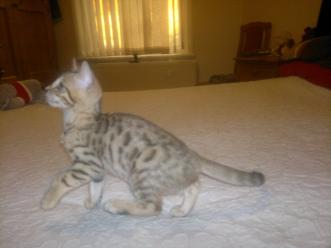 Girl 2 £450, Now Reserved

This brown spotted girl is just gorgeous with great markings and a great personality, she just loves her cuddles and is a great little purr box.

ByeZira Bengals are based in Kent and we are in a great location to serve Sussex, Essex, Surrey, London, Oxfordshire and Berkshire as we are just a short drive from these Locations. Delivery could be if necessary arranged, as it is always nice to see our kittens new home and provide some advice if needed.