All kittens now Reserved or Homed
Stunning kittens available, D.O.B 24th January 2020

Due to the current situation anyone genuinely interested in our beautiful bengal kittens we are willing to do video link viewings on Whatsapp, payments with regards to deposits will be received via Bank transfer kittens can be held until the Lockdown is over ! **
These kittens are due their vaccinations but due to the current situation we are unable to get these kittens vaccinated, This would of course need to be done by yourselfs as soon as the vets are up and running as normal, if we cant get it sorted ourselves.
We have 3 brown females, 3 brown males and 1 snow male available. loving friendly little babies looking for forever indoor homes only...These babies are for forever not just the lockdown. If you are interested in these wonderful kittens please contact us with a bit about yourself and what you can offer these wonderful little babies.. people contacting with only one line questions will be discarded as not serious, I will not except Third party purchases on these kittens. Mum and Dad can be seen as I own both. Dad is from a Canadian imported cat....so his father is a canadian import and Mum was bred here by ourselves. These babies will be available to collect from 12 weeks.
These kittens are Pk/deff and Pra-b N/N by parentage
They will be TICA registered although these documents will only be made available once we have received proof of spay/neuter.
Kittens will come with food and litter they are used to, also a blanket with scent of home and a selection of toys.
New Video updated 25/4/2020
New Photo's updated 25/4/2020
1, 3, 4 & 5 are now Reserved, so just boy 2 available. Stunning little boy full of beans and personality
Suki Girl 1, £700 Reserved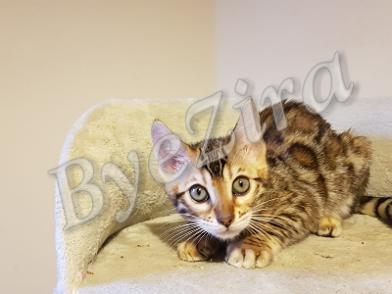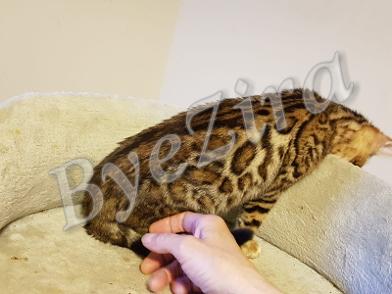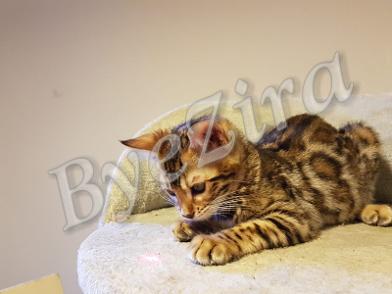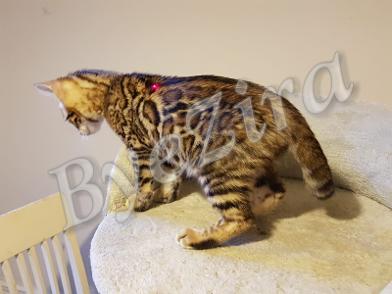 Wonderful but shy girl. Wonderful reddy brown rosettes set on a Beautiful light background
whitted tummy
Suki Boy 1, £700 Reserved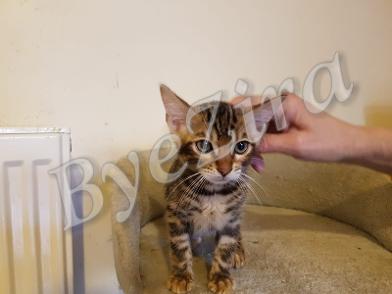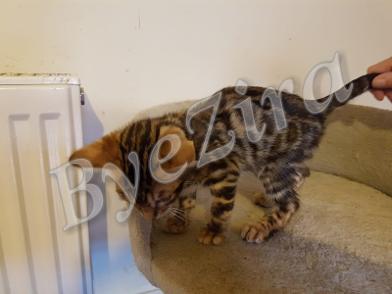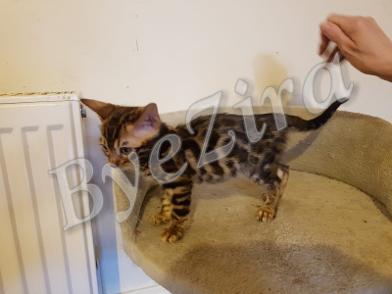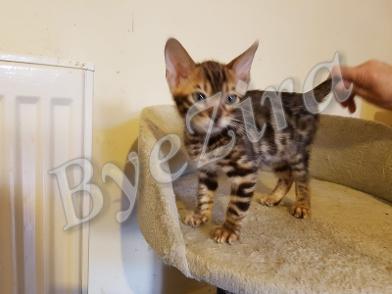 Very loving playful little boy with Lovely big dark rosettes set on a light background
Malika Boy 1, £700 Reserved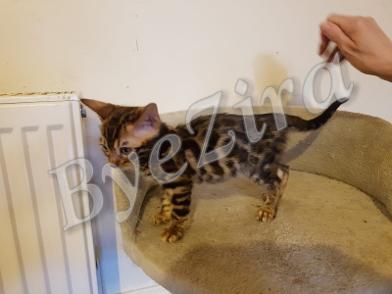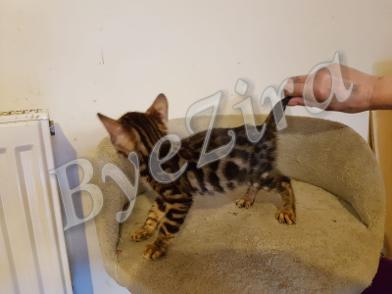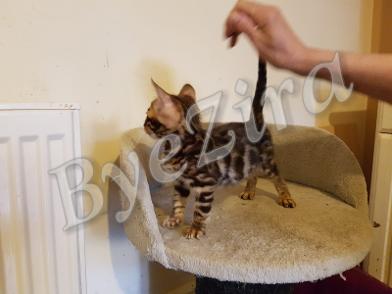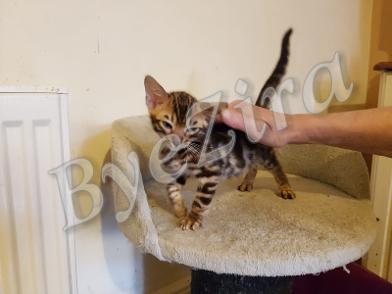 This stunning little boy was the smallest in the litter with one of the biggest personalities very very loving. This boy has wonderful big black spots on a lighter background.
Malika Boy 2, £700 Reserved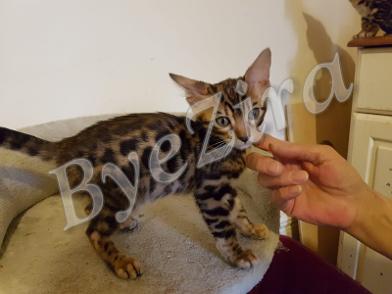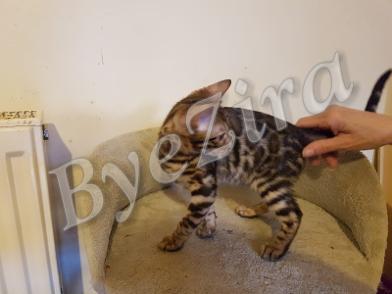 This wonderful boy is a very affectionate little boy loves to head bump. This boy has wonderful rosettes on a light background.
Malika Girl 1, £700 Reserved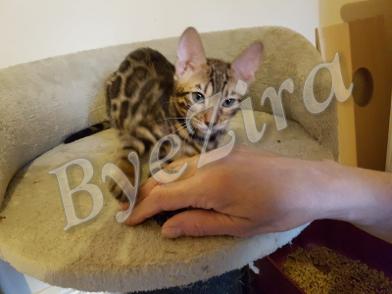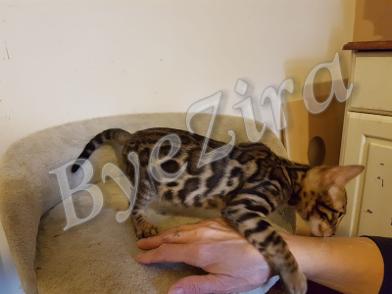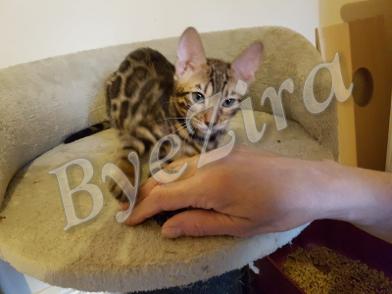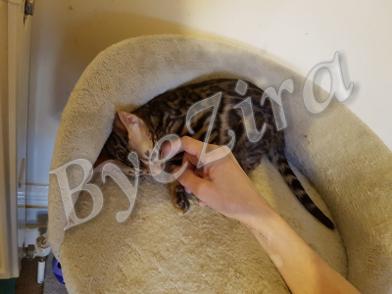 Wonderful girl full of love and cuddles. This girl has big rosettes on a light background. This girl is glittered
Malika Boy 3, £700 Reserved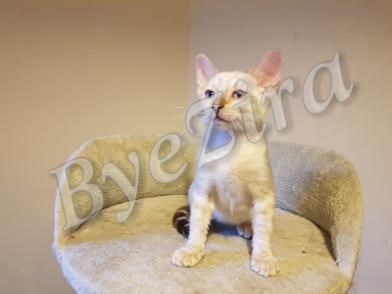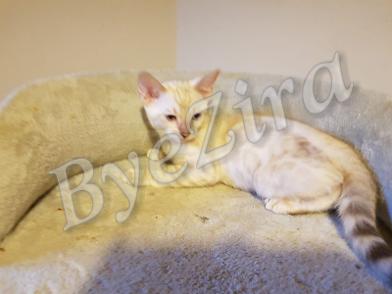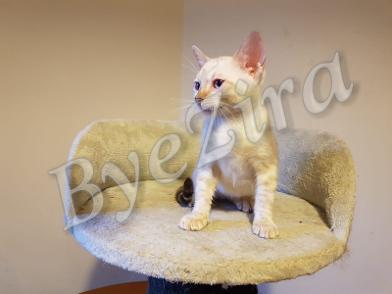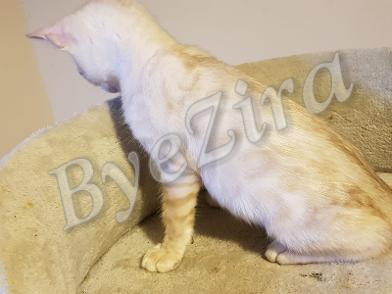 Wonderful boy full of mischeif and love. Seal lynx with wonderful rosettes just starting to come through on a glittered coat
Malkia Girl 2, £700 Reserved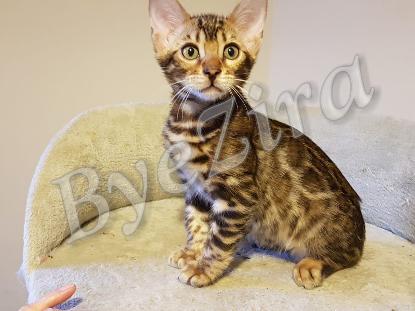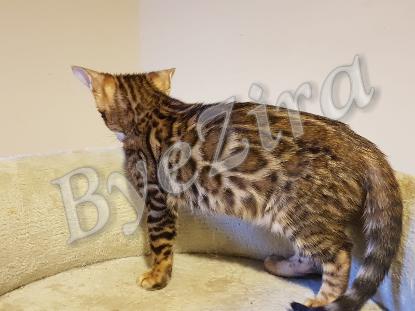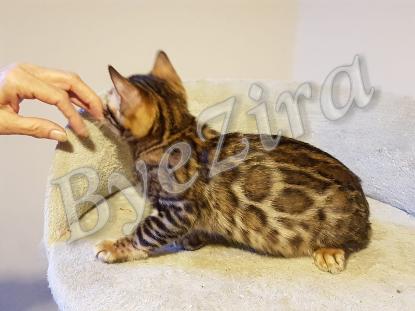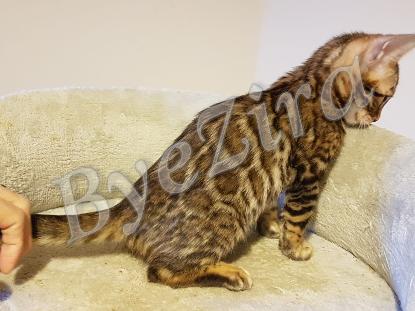 Wonderful mischievous little girl. Lovely rosettes on a nice light background.
This girl is Glittered.

A kitten can be reserved upon receipt of a £200 deposit, which is non-refundable and can be made by paypal, when using paypal there will be 4% surcharge.
Before making any payments online, Please contact Chris and Mark to confirm availability.
Secure your Kitten Today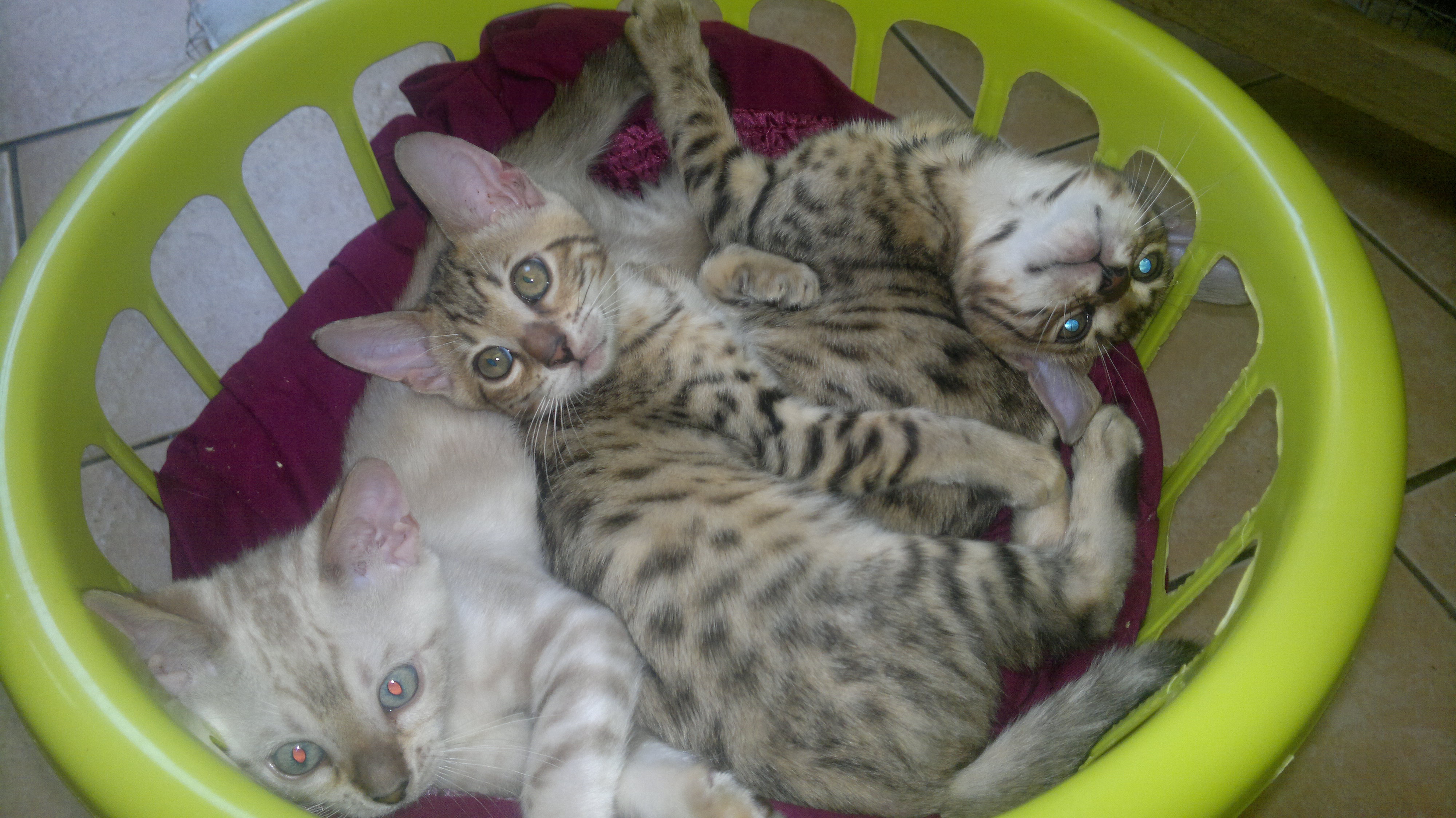 £ 104
ByeZira Bengals are based in Kent and we are in a great location to serve Sussex, Essex, Surrey, London, Oxfordshire and Berkshire as we are just a short drive from these Locations. Delivery could be if necessary arranged, as it is always nice to see our kittens new home and provide some advice if needed.