A Mix of Kittens from Various Litters
Kittens are all (PK-Deff) and (PRA-B) Normal by parentage.
Page last updated 10 April 2020
Boy £350 HOMED
This boy is a big but shy boy.. he will aproach you for a fuss and he will love all the fussing but can shy away when you aproach him. Lovely rosettes on a soft coat.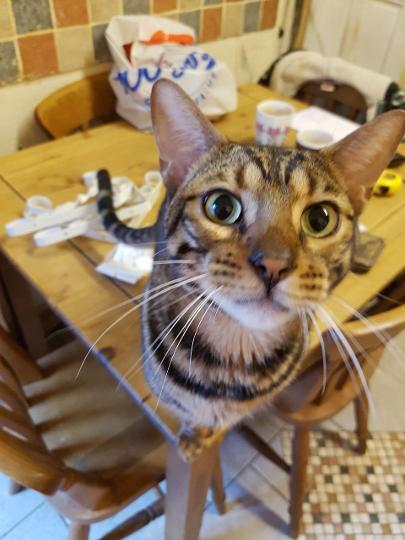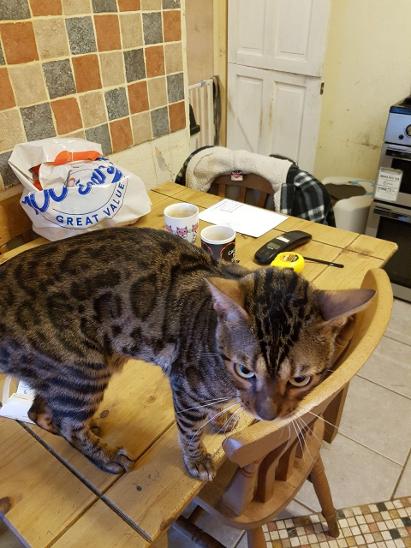 Boy 1 £250 HOMED
This boy is a wonderful cool brown rosetted boy. wonderful dark tones with big donught rosettes. This wonderful boy is now a year old and really does need to be in his forever home now. Wonderful boy that is looking for someone to bestow his wonderful calm playful nature and love upon.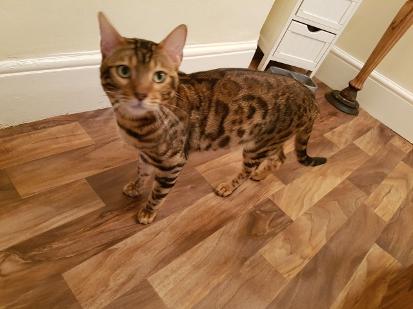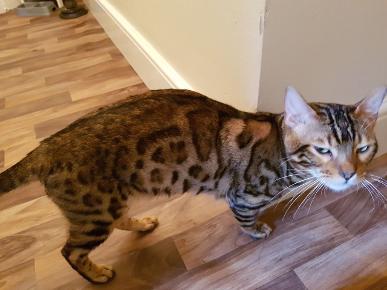 Boy 2 £250 HOMED
This little boy has a wonderful warm brown tone with rosettes
He has a personality to die for he loves to talk and play and be stroked while rolling over to allow you to stroke him all over. He is a year old and looking for his forever home.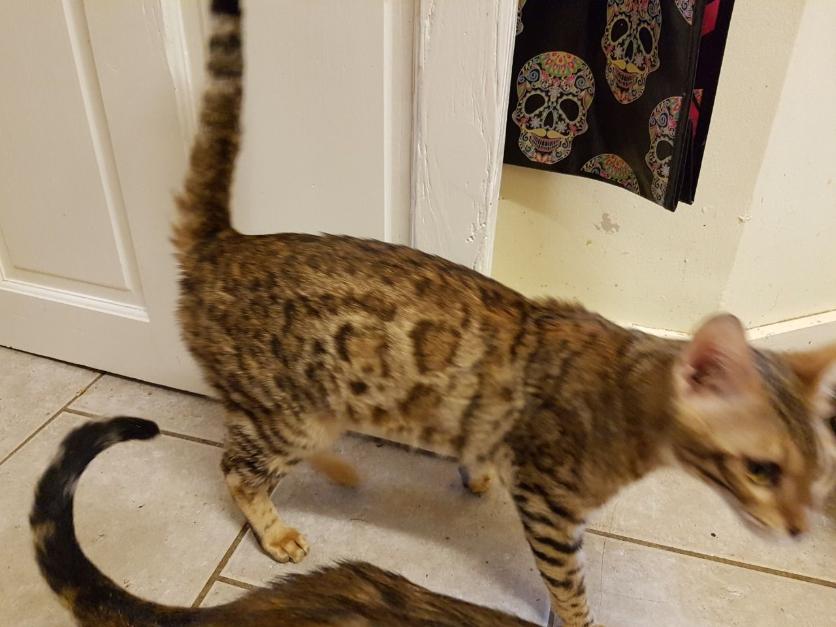 Boy 3 £250
Wonderful light boy with rosettes. This boy is the meaning of vocal. He can out talk anyone. loves a stroke and to be around you. He is however not to keen on being picked up. This boy is a year old and looking for his forever home.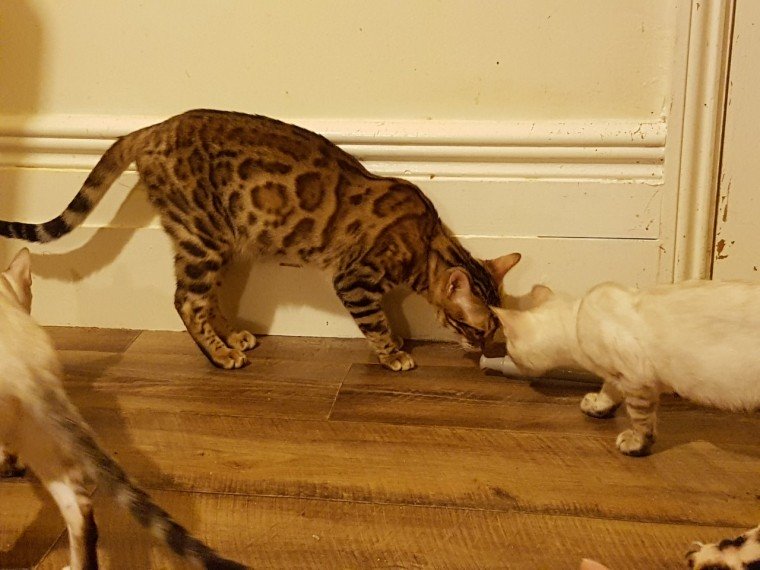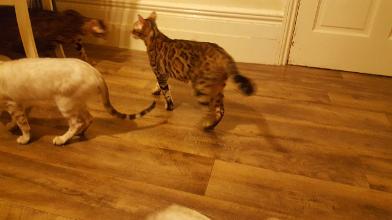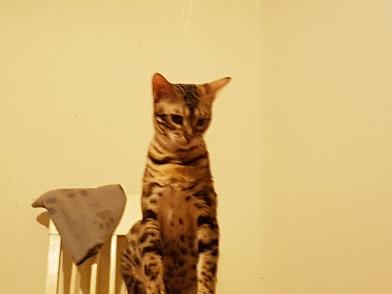 Girl 2 £250
This little girl is a good sized 10 month old stunning brown with lovely big rosettes. This girl is looking for an experienced bengal owner as she is a little bit shy and would benefit from someone who has the time to put into her.

Stunning rosetted boy £350 Reserved
Wonderful big but gentel boy Has a stunning coat full of rosettes of very vibrant colour

A kitten can be reserved upon receipt of a £100 deposit, which is non-refundable and can be made by paypal, when using paypal there will be 4% surcharge.
Before making any payments online, Please contact Chris and Mark to confirm availability.
Secure your Kitten Today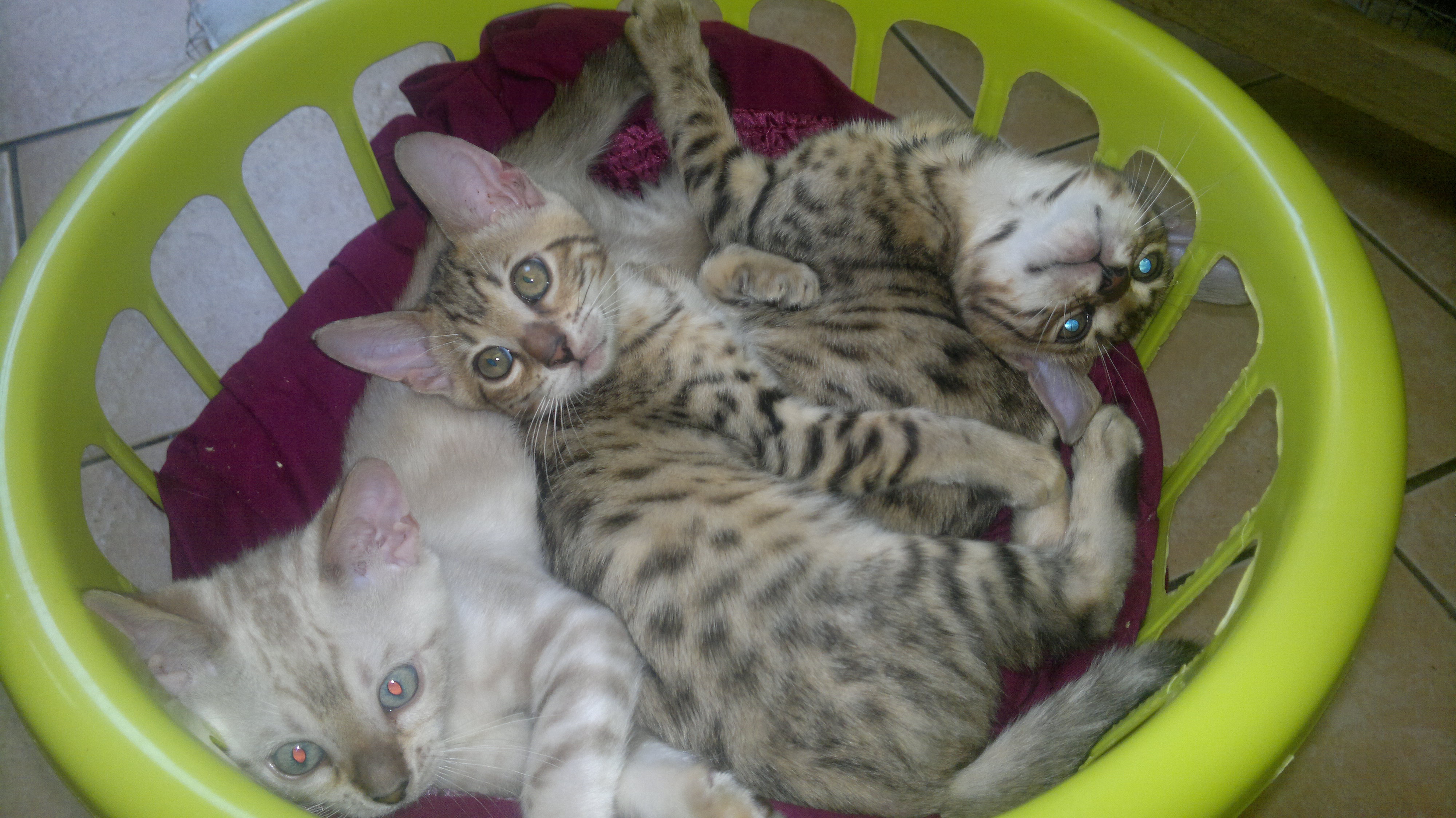 £ 104
ByeZira Bengals are based in Kent and we are in a great location to serve Sussex, Essex, Surrey, London, Oxfordshire and Berkshire as we are just a short drive from these Locations. Delivery could be if necessary arranged, as it is always nice to see our kittens new home and provide some advice if needed.